By Nadia Bermudez, Esq.
On March 12, 2021, a rare win was handed to employers in Wilson v. The La Jolla Group, D077134 (3/12/2021). In this case, an appellate court affirmed the trial court's denial of a motion for class certification based on political campaign signature gatherers' wage and hour claims who alleged that they were misclassified as independent contractors. The appellate court, however, reversed the San Diego trial court's denial of class certification as to whether a class could be certified for the company's violations of California's wage statement requirements under Labor Code section 226.
According to the facts of the case, the plaintiffs worked with The La Jolla Group ("LJG") over a period of years. In their complaint, plaintiffs alleged that LJG was "a for-profit petition drive management firm" and its usual course of business was "collecting signatures from registered voters so [that] a proposed initiative can qualify for placement on the election ballot." LJG hired signature gatherers for this effort. Plaintiffs alleged that they were misclassified by LJG as independent contractors under Dymanex's "ABC test" for employment. (See Dynamex Operations West, Inc. v. Superior Court (2018) 4 Cal.5th 903, 957.)
The appellate court provided a detailed analysis of the facts of the case under the Dynamex ruling as well as long standing class certification principles. LJG contended that, even if the signature gatherers were employees under Dynamex, their individual circumstances were so variable that plaintiffs could not prove liability on a classwide basis. LJG pointed to facts such as that signature gatherers had no set work days or hours, that signature gatherers worked in many different local jurisdictions (with differing minimum wage rates), and that signature gatherers were free to stop work for meal or rest breaks. The court was persuaded by these arguments, but noted that the wage statement claims could be analyzed differently. The Court said: "LJG has a uniform policy of not providing signature gatherers with itemized wage statements. The statute likewise establishes a uniform standard of liability: An employee is 'deemed to suffer injury' if an employer fails to provide a wage statement or if the wage statement fails to include certain information." As such, the appellate court reasoned, an employee may recover statutory penalties or actual damages for each knowing and intentional failure to provide a proper wage statement. LJG's wage statement liability therefore depends on whether the signature gatherers were misclassified as independent contractors. As a result, the appellate court ruled that those claims might be suitable for class treatment, sending the issue back to the trial court to consider arguments on superiority for class treatment of this claim.
At this time, it is unknown whether this appellate ruling will stand or be appealed to the California Supreme Court. It is, however, a win for employers as it shows the court's desire to maintain strict compliance with class action requirements set forth in Brinker Restaurant Corp. v. Superior Court (2012) 53 Cal.4th 1004 and Duran v. U.S. Bank N.A. (2014) 59 Cal.4th 1, 28.
About the Author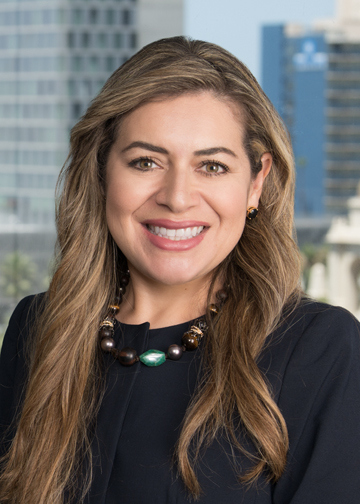 Nadia P. Bermudez is an employment and business litigation attorney and has represented businesses and individuals in state and federal courts in a wide range of employment matters such as sexual harassment, discrimination, wage and hour, wrongful termination, defamation, and trade secrets cases. Additionally, Ms. Bermudez has significant experience as a trainer in sexual harassment prevention. Fluent in Spanish, Ms. Bermudez is adept at helping a wide variety of clients navigate the increasingly complex business environment in California.
Please Note
This article is intended to be for informational purposes only. This information does not constitute legal advice. The law is constantly changing and the information may not be complete or correct depending on the date of the article and your particular legal problem. The use of information from this article does not create any type of attorney-client relationship.
About Klinedinst
Klinedinst is the go-to firm for clients looking for litigation, trial experience, transactional representation, and legal counsel. The firm's offices in Los Angeles, Sacramento, San Diego, Irvine, and Seattle service the West Coast. What sets Klinedinst apart is the relationships our attorneys foster with each and every client. Klinedinst lawyers are indispensable strategic partners to business leaders, helping to achieve objectives and create proactive solutions to resolve the many legal challenges that businesses are confronted with every day. Whether vigorously advocating for clients in court, or guiding business transactions and negotiations, Klinedinst is the trusted legal advisor to have by your side.