In its recent Formal Opinion 491, issued on April 29, 2020, the Standing Committee on Ethics and Professional Responsibility of the American Bar Association (ABA) sought to clarify the obligations of lawyers when they have reason to believe their clients may be involved in fraudulent or criminal behavior. Per the Opinion, attorneys may have an obligation to conduct an independent inquiry to determine whether a client is seeking assistance in the perpetration of criminal activity, but the level of suspicion triggering that obligation remains fairly high.
Model Rule 1.2(d) prohibits lawyers from counseling a client to engage or assisting a client, in conduct that the lawyers know is criminal or fraudulent. California's revised Rules of Professional Conduct ("CRPC"), adopted at the end of 2018, contain parallel wording in Rule 1.2.1. The new rule is arguably more restrictive than the old rule, former Rule 3-210, which provided that, "a member shall not advise any violation of law, rule, or ruling of a tribunal unless the member believes in good faith that such law, rule, or ruling is invalid." Whereas the former rule focused on actual advice to break the law, leaving space for the lawyer who is in good faith believed the law was invalid, the new rule expands the prohibition to include the more nuanced situation where a lawyer does not advise violation of the law but otherwise assists known fraudulent or illegal conduct.
California's adoption of Model Rule 1.2(d) raised significant concern among attorneys advising clients concerning California marijuana laws when federal law still broadly banned cultivation and distribution. Consequently, Model Rule 1.2.1 contains a comment that specifically permits:
"a lawyer to advise a client regarding the validity, scope, and meaning of California laws that might conflict with federal or tribal law. In the event of such a conflict, the lawyer may assist a client in drafting or administering, or interpreting or complying with, California laws, including statutes, regulations, orders, and other state or local provisions, even if the client's actions might violate the conflicting federal or tribal law."
But California's rule, like the Model Rule on which it is based, does not expressly resolve the question of when an attorney "knows" that a client's conduct is criminal or fraudulent.
According to both sets of Rules, "knows" means "actual knowledge," which "may be inferred from the circumstances." Model Rule 1.0(f); CRPC 1.0.1(f). And the U.S. Supreme Court recently explained, "to have 'actual knowledge' of a piece of information, one must in fact be aware of it." Intel Corp. Inv. Policy Comm. v. Sulyma, 140 S. Ct. 768, 776, 206 L. Ed. 2d 103 (2020). While these definitions seem relatively straightforward, they each fall short of describing the state of an attorney's knowledge which could invite disciplinary scrutiny.
For according to Formal Opinion 491, where a situation shows a "high probability" that the client is seeking the lawyer's services in a transaction to further criminal or fraudulent activity, lawyers have an affirmative duty under Rule 1.2(d) to ask their client for additional information to avoid assisting such activity.[1] Failure to make a reasonable inquiry is "willful blindness" and may constitute a violation of the rule. Notably, in proposing the "high probability" threshold, the ABA has essentially mirrored the definition of knowledge under the Model Penal Code and recently endorsed by the US Supreme Court. Global-Tech Appliances, Inc. v. SEB USA, 563 U.S. 754, 767 (2011) (applying willful blindness standard to a statute prohibiting knowing inducement of patent infringement).
In so doing, the Standing Committee cited, but declined to propose more stringent standards employed by several states which require reasonable inquiry when a lawyer merely has a suspicion of wrongdoing. The Opinion notes that New York City Ethics Opinion 2018-4 concluded that lawyers must inquire when "retained to assist an individual client in a transaction that appears to the lawyer to be suspicious." [Emphasis added.] The Opinion also discusses the conclusion of the Legal Ethics Committee of the Indiana State Bar Association that "[a] lawyer should not undertake representation without making further inquiry if the facts presented by a prospective client suggest that the representation might aid the client in perpetrating a fraud or otherwise committing a crime." [Emphasis added.] Plainly, the Committee was concerned about burdening lawyers with the duty to pursue endless lines of inquiry regarding transactions which raised any suspicion of client wrongdoing.
It remains to be seen whether the State Bar of California will adopt the ABA analysis and require inquiry only when there appears to be a "high probability" that the client is seeking the lawyer's advice to perpetrate a fraud or crime, or if it will impose a duty to inquire at a lesser threshold of suspicion, or indeed no duty to inquire at all, but the new ABA Opinion will likely be very influential.
In the meantime, attorneys concerned about their criminal, civil, or ethical obligations in responding to their clients' questionable conduct are wise to consult with experts in this developing area of the law.
---
[1] Note Formal Opinion 491 also analyzed whether other model rules might require inquiry, specifically Rules 1.1, 1.3, 1.4, 1.13, and 8.4, and attorneys should familiarize themselves with these separate and overlapping obligations.
About The Author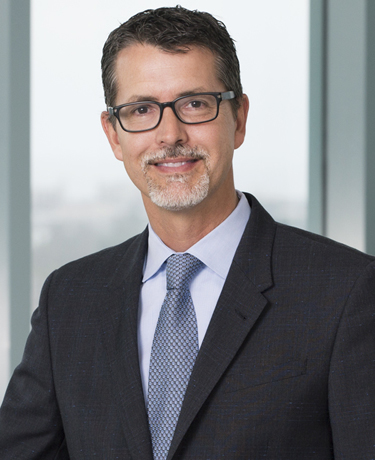 Earll M. Pott's practice is focused on white-collar criminal defense and related matters, professional licensing litigation, professional liability defense, complex federal and state civil business litigation, and state court criminal proceedings of all kinds, including cases alleging murder, arson, extortion, vehicular manslaughter, fraud, embezzlement, and sexual assault. He has substantial experience in matters involving criminal securities fraud, false claims, and political corruption, and has defended professional licenses before the medical, nursing, and psychology boards.
About Klinedinst
Klinedinst is the go-to firm for clients looking for litigation, trial experience, transactional representation, and legal counsel. The firm's offices in Los Angeles, Sacramento, San Diego, Irvine, and Seattle service the entire West Coast. What sets Klinedinst apart is the relationship our attorneys foster with each and every client. Klinedinst lawyers are indispensable strategic partners to business leaders, helping to achieve business objectives and create proactive solutions to resolve the many legal challenges that businesses are confronted with every day. Whether vigorously advocating for business clients in court, or guiding business transactions and negotiations, Klinedinst is the trusted legal advisor to have by your side.
This article is intended to be for informational purposes only. This information does not constitute legal advice. The law is constantly changing and the information may not be complete or correct depending on the date of the article and your particular legal problem. The use of information from this article does not create any type of attorney-client relationship.