Ian A. Rambarran was a featured panelist at a webinar hosted by the California Mortgage Bankers Association. The virtual event supports equity and inclusion in mortgage industry.
SACRAMENTO, CA – On May 20, 2021, Klinedinst's Ian A. Rambarran presented at a California Mortgage Bankers Association (California MBA) Diversity, Equity and Inclusion Committee program. Mr. Rambarran was joined by panelists Mary Mbiya, Michael Guidotti, Genali Memovi, and Linn Cook to discuss current trends and what diversity, equity and inclusion means for those working in the mortgage industry.
The California MBA represents 320 member companies and tens of thousands of California employees, and is the leading advocate for the industry in the largest mortgage and real estate market in the nation. The California MBA also provides on-the-ground advocacy in the State Legislature, and before government agencies and regulators. They provide their members a competitive edge by effectively aggregating political, economic and marketing power. Its membership of companies includes all elements of real estate finance—residential, commercial, multi-family, and industry service providers.
The event panel addressed the risks and barriers to diversity, equity, and inclusion, and tangible steps that California MBA members can take to overcome them. The event is a continuation of the organization's Diversity, Equity and Inclusion Committee and its goals to support the real estate finance industry's diverse audiences and members. Mr. Rambarran currently serves as the Chair of this committee, and has held additional leadership positions within the California MBA including Chair of the Legal Issues Committee and Co-Chair of the Legal Issues Conference.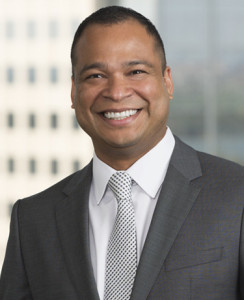 Ian A. Rambarran works with the firm's corporate clients, focusing primarily on business, financial services, employment, intellectual property, real estate, transportation, and construction issues. A graduate of the University of the Pacific, McGeorge School of Law, Mr. Rambarran currently serves as Chairman of the California MBA Legal Issues Committee. He frequently counsels and represents clients in business and commercial disputes, and represents lenders and financial institutions in disputes throughout California. Mr. Rambarran can be reached at irambarran@klinedinstlaw.com.
Klinedinst congratulates Mr. Rambarran on being a featured speaker, and thanks him for the tireless efforts to increase diversity and support others. Click here to learn more about Mr. Rambarran's background.
About Klinedinst
Klinedinst is the go-to firm for clients looking for litigation, trial experience, transactional representation, and legal counsel. The firm's offices in Los Angeles, Sacramento, San Diego, Irvine, and Seattle service the West Coast. What sets Klinedinst apart is the relationships our attorneys foster with each and every client. Klinedinst lawyers are indispensable strategic partners to business leaders, helping to achieve objectives and create proactive solutions to resolve the many legal challenges that businesses are confronted with every day. Whether vigorously advocating for clients in court, or guiding business transactions and negotiations, Klinedinst is the trusted legal advisor to have by your side.