Ian A. Rambarran works with the firm's corporate clients, focusing primarily on business, financial services, employment, intellectual property, real estate, transportation, and construction issues.
Mr. Rambarran frequently counsels and represents clients in business and commercial disputes. He represents lenders and financial institutions in disputes throughout California. He has defended clients as lead counsel in high exposure, multi-million dollar disputes pertaining to real estate issues.
Mr. Rambarran has worked with several Fortune 500 technology firms, especially in the context of government contract disputes at the state and federal level. He has also worked on complex matters involving state and federal appeals, writs of mandamus, and whistle-blower (qui tam) lawsuits.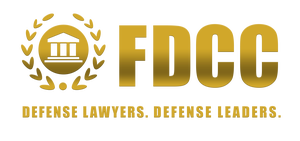 Mr. Rambarran has also litigated copyright, trademark, counterfeit, patent, domain name, internet defamation, and electronic contracts disputes. He has been cited by the United Nations, federal court, and other law reviews for his authorship. One of Mr. Rambarran's articles was cited by Rutger's Computer and Technology Law Journal as one of the most timely articles on computers, technology, and the law. Mr. Rambarran has also been featured in the Sacramento Lawyer for intellectual property issues as well.
Born in Guyana, South America, Mr. Rambarran was educated in both England and the United States. He received his undergraduate degree in International Relations from Florida International University, after which he worked as an intern for Florida State Senator Walter "Skip" Campbell. Mr. Rambarran earned his J.D. from the University of the Pacific, McGeorge School of Law, where the faculty awarded him the Outstanding Scholastic Achievement Award for his division.
Published Opinion
Perez v. MERS et al., No. 18-16584, 959 F.3d 334 (9th Cir. May 11, 2020)
Education