SACRAMENTO, CALIFORNIA – In a recent article featured in Sacramento Lawyer, Natalie P. Vance explores the delicate subject of succession planning, and what happens to clients when attorneys are prevented from practicing law.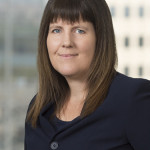 Attorneys may find themselves unable to practice law for a number of reasons, including illness, sudden injury, family, or even death. Lawyers working in larger firms tend to have backup attorneys that can step in and cover the case load when something happens.
Solo and small firm practitioners, however, do not have the luxury of having a full stable of attorneys ready to step in quickly. The consequences of not having a plan in place can be extreme, including case dismissals, sanctions, malpractice allegations, and problems with the state bar.
Ms. Vance, who is the Managing Shareholder of Klinedinst's Sacramento office, explores the issues faced with not having a succession plan in place. In addition to providing background on what happens when succession is needed, she provides a useful checklist that attorneys can use to ensure their succession plan is complete and ready to roll, should the need ever arise.
Klinedinst congratulations Ms. Vance on her publication, and her work on helping attorneys effectively manage their succession planning. To read the full article, please download a reprint of the article.
About Klinedinst
Klinedinst has become the go-to firm for clients across California, across the West, and across the globe. Our litigators, trial attorneys, and transactional lawyers guide clients through every problem, finding solutions at every turn. The firm serves clients from offices in Los Angeles, Sacramento, San Diego, Santa Ana, and Seattle. Whether representing businesses in court, helping negotiate transactions, or handling matters in state, federal, or appellate courts, Klinedinst attorneys help get the job done.