Natalie Vance hosted a webinar offering guidance to lawyers on how to navigate recent changes to California's Rules of Professional Conduct. As the application of ethical rules continues to evolve, it is essential to maintain a strong understanding of ethical duties.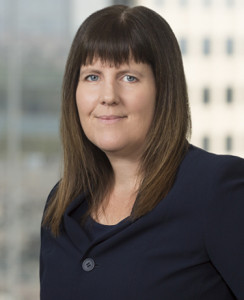 SACRAMENTO – Natalie P. Vance, Managing Shareholder of Klinedinst PC's Sacramento office, conducted a Lorman Education Services legal ethics webinar on Monday, June 27, 2016.
With technology rapidly changing how people communicate, gather information, and how courts evaluate attorney conduct, the use of California's ethical rules to practice law has continued to expand. Ms. Vance offered attorneys and legal assistants practical guidance and valuable insight to better understand the connection between the California Rules of Professional Conduct governing the profession and social media. Furthermore, recent court decisions have forced attorneys to reassess how they manage certain situations. This webinar illustrated how to recognize and manage conflicts of interest in joint representation settings, to disclose professional relationships, and to properly and effectively settle disputes.
Ms. Vance is a California legal malpractice specialist who has represented attorneys and law firms in litigation and state bar proceedings for more than 15 years. She frequently conducts seminars and workshops on California legal ethics and attorney malpractice. Ms. Vance contributes to the professional ethics column in the Daily Journal, and is Vice Chair of the California State Bar Commission on Legal Malpractice Law Specialization.
Klinedinst congratulates Ms. Vance on the legal ethics webinar. To learn more about the webinar, visit the Lorman website here.
About Klinedinst
Klinedinst has become the go-to firm for clients across California, across the West, and across the globe. Our litigators, trial attorneys, and transactional lawyers guide clients through every problem, finding solutions at every turn. The firm serves clients from offices in Los Angeles, Sacramento, San Diego, Santa Ana, and Seattle. Whether representing businesses in court, helping negotiate transactions, or handling matters in state, federal, or appellate courts, Klinedinst attorneys help get the job done.