Klinedinst shareholder and appellate specialist Robert M. Shaughnessy has officially been elected to the Board of Directors of the San Diego County Bar Association (SDCBA). Mr. Shaughnessy's goals include promoting access to justice and addressing issues that raise barriers for poor and under-served communities.
SAN DIEGO, CALIFORNIA – Klinedinst is pleased to announce appellate attorney Robert M. Shaughnessy has officially joined the Board of Directors of the San Diego County Bar Association (SDCBA). He was sworn in along with the full 2021 board at the SDCBA Stepping Up to the Bar event on December 11, 2020.
With nearly 9,000 members, SDCBA is the county's oldest and largest law‐related organization, and serves as the hub of the region's legal community. Governed by an 18-member Board of Directors, the organization's mission is to be San Diego County's representative of the legal profession, serving the public and the profession by enhancing the legal system and promoting justice, professional excellence, and respect for the law.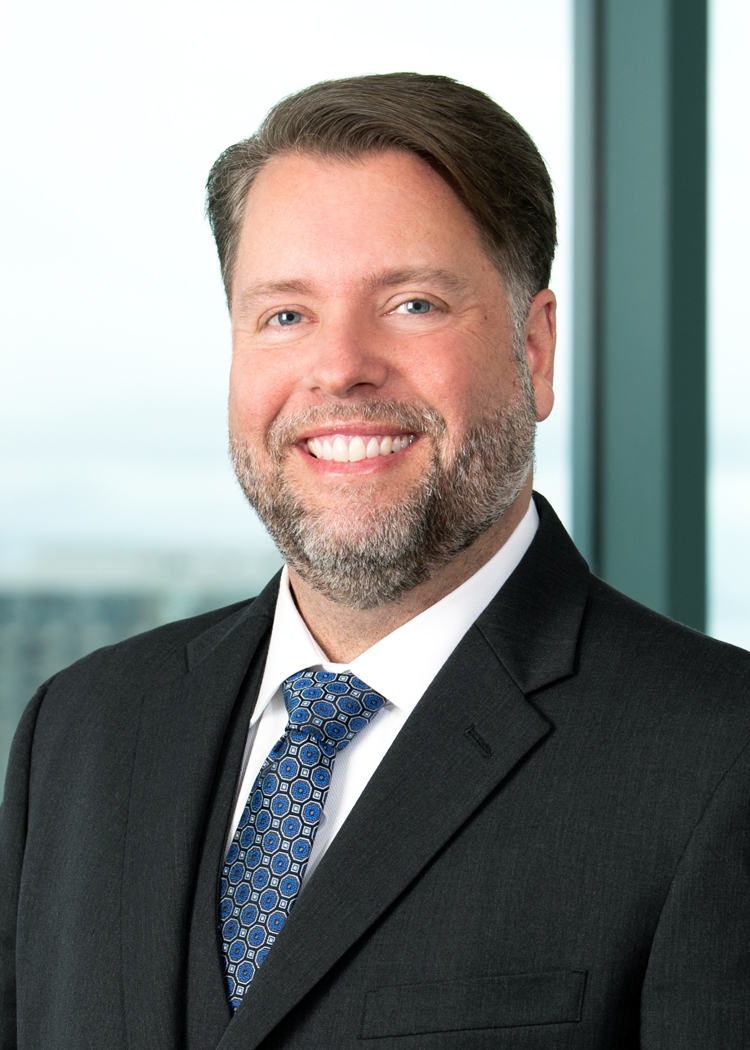 Mr. Shaughnessy originally announced his candidacy for one of the Board's at-large positions in September 2020. He received endorsements from many individuals and organizations, including the Korean American Bar Association of San Diego, Filipino American Lawyers of San Diego, Pan Asian Lawyers of San Diego, and more. His official term on the Board begins January 1, 2021, and will last three years.
"On behalf of Klinedinst PC, we congratulate Robert on his election to the SDCBA Board," said Heather L. Rosing, Klinedinst Shareholder and Past President of the SDCBA. "Rob has a long history of service with the SDCBA, through the Appellate Practice Section and the SDCBA sponsored Civil Appellate Self-Help Workshop in particular. He will work hard and with integrity to guide the organization and bring critical resources to the attorneys in our legal community. We are extremely lucky to have him on the Board."
In addition to serving as Director of the organization, Mr. Shaughnessy is an active member of the Association of Business Trial Lawyers (ABTL), is a Barrister level member of the San Diego Appellate Inn of Court, and is a member of both San Diego Defense Lawyers (SDDL), and the California Lawyers Association (CLA). He has developed a wealth of experience in both complex law-and-motion and appellate practice and is a regular speaker on these topics.
With Mr. Shaughnessy's election, Klinedinst will have two Shareholders serving on the SDCBA Board of Directors concurrently. Mr. Shaughnessy will be joining the Board with David Majchrzak, who will be President of the organization in 2022.
Klinedinst congratulates the newest member of SDCBA's Board of Directors. To learn more about Mr. Shaughnessy, visit: robertshaughnessy.com
About Klinedinst
Klinedinst is the go-to firm for clients looking for litigation, trial experience, transactional representation, and legal counsel. The firm's offices in Los Angeles, Sacramento, San Diego, Irvine, and Seattle service the entire West Coast. What sets Klinedinst apart is the relationship our attorneys foster with each and every client. Klinedinst lawyers are indispensable strategic partners to business leaders, helping to achieve business objectives and create proactive solutions to resolve the many legal challenges that businesses are confronted with every day. Whether vigorously advocating for business clients in court, or guiding business transactions and negotiations, Klinedinst is the trusted legal advisor to have by your side.