Klinedinst Shareholder Samuel Strohbehn presented at USLAW NETWORK's Data Privacy & Security Boot Camp on November 17, 2016 in Dallas, TX. Mr. Strohbehn discussed privacy and security issues in employment, M&A, contracts, and other transactional matters at the invitation-only event. 
SAN DIEGO, CALIFORNIA– Klinedinst  attorney Samuel B. Strohbehn spoke on privacy and security issues at USLAW NETWORK's Data Privacy & Security Boot Camp on November 17, 2016 in Dallas, TX. During his presentation, Mr. Strohbehn touched upon virtual security issues surrounding employment, mergers and acquisitions (M&A), contracts, and other transactional matters.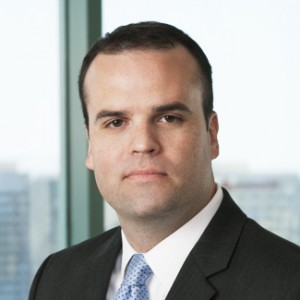 The USLAW NETWORK Data Privacy and Security Boot Camp was a two-day event that encompassed everything attorneys need to know about the most significant issues facing data privacy and security. The program featured in-depth instruction and presentations from industry experts discussing insurance aspects of cyber-related claims.
Mr. Strohbehn offered practical information behind privacy and data security issues, and highlighted sources of cyber incidents, causes and costs of loss, and common targets of cyber attacks. The presentation also addressed expectations from the Federal Trade Comission (FTC), introduced fundamental steps for all businesses to take to protect their networks, and reviewed contracts and mitigation risk.
Mr. Strohbehn has extensive experience in both litigation and transactions. He has built a practice on providing discrete transactional services to his clients, as well as more general counseling on issues such as employment, contractual negotiation or dispute, corporate compliance, and structuring. He also provides compliance advice concerning issues of privacy and data security, as well as internal intellectual property and corporate compliance audits.
For more information on USLAW NETWORK's Data and Privacy Practice Group, visit:
http://web.uslaw.org/practice-areas/data-privacy-security/
About Klinedinst
Klinedinst has become the go-to firm for clients across California, across the West, and across the globe. Our litigators, trial attorneys, and transactional lawyers guide clients through every problem, finding solutions at every turn. The firm serves clients from offices in Los Angeles, Sacramento, San Diego, Santa Ana, and Seattle. Whether representing businesses in court, helping negotiate transactions, or handling matters in state, federal, or appellate courts, Klinedinst attorneys help get the job done.