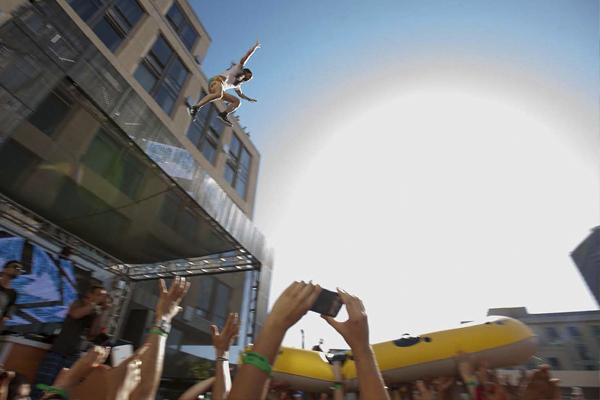 SAN DIEGO, CALIFORNIA – A successful trial result by Kevin Gramling and Ernest Weiss in a high-profile case involving celebrity DJ Steve Aoki was recently featured as a Top 10 Defense Verdicts of 2016 by Courtroom View Network (CVN).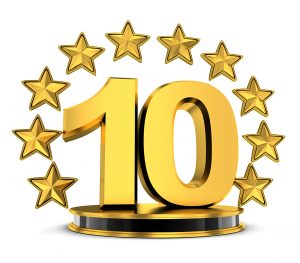 In Hickman v. Hard Rock Hotel San Diego, the Hard Rock Hotel was sued by a concertgoer who claimed injuries when Aoki launched himself off a stage at a 2012 concert. Security footage reviewed at trial showed Aoki launching an inflatable boat into the crowd, climbing up a truss around the stage, and jumping from about 20 feet into the raft. The plaintiff argued the stunt caused a traumatic brain injury, a broken neck, and other injuries, and that the hotel should have known that Aoki may perform such a stunt based on past concerts. Plaintiff's counsel asked the jury to award her $10.7 million.
The trial attracted significant media exposure, given the involvement of Aoki, a popular American "electro house" musician, record producer, and music executive. As recently as 2012, Pollstar named Aoki the highest grossing dance artist in North America from touring. Aoki's concerts attract thousands of fans at every venue.
Even with the celebrity's involvement, Klinedinst shareholders Kevin Gramling and Ernest Weiss zeroed in on their main argument: that the hotel was not liable for the actions of others, and that it had no prior warning or notice that Aoki would perform the stunt. In the end, the California jury deliberated for about 35 minutes before returning a defense verdict in favor of the Hard Rock Hotel.  Hard Rock Hotel was able to recover over $100,000 in costs from the plaintiff.
As CVN described the case, "Hard Rock's attorneys faced off against a well-established California personal injury firm that devoted substantial resources to the trial, but their defense win earns the case the number 6 slot on our list for 2016."  Plaintiff was represented by lead counsel John Gomez, with assistance from Jeremiah Lowe and Jessica Sizemore of Gomez Trial Attorneys.
"What they achieved was nothing short of a terrific result," noted John Klinedinst, CEO and Founder of Klinedinst PC. "To be able to work under this type of celebrity microscope, while successfully arguing on behalf of their hospitality client, is a true testament to their skill as trial lawyers. They absolutely deserve the accolade, and we are very proud of their result."
Klinedinst congratulates Mr. Gramling and Mr. Weiss for making the Top 10 of Defense Verdicts of 2016 in this high-profile case.  For more information on Mr. Gramling, please visit:
And for more information on Mr. Weiss, click on:
About Klinedinst
Klinedinst has become the go-to firm for clients across California, across the West, and across the globe. Our litigators, trial attorneys, and transactional lawyers guide clients through every problem, finding solutions at every turn. The firm serves clients from offices in Los Angeles, Sacramento, San Diego, Santa Ana, and Seattle. Whether representing businesses in court, helping negotiate transactions, or handling matters in state, federal, or appellate courts, Klinedinst attorneys help get the job done.