On May 11, 2023, Justice Clarence Thomas, writing for a unanimous court, overturned a Second Circuit decision affirming the mail fraud and conspiracy convictions of Louis Ciminelli and relying on the theory that Ciminelli had participated in a fraudulent scheme to deprive the city of Fort Schuyler, a Buffalo suburb, of potentially valuable economic information to make discretionary economic decisions. The information withheld included the fact that Ciminelli's construction company, LP Ciminelli, was paying a lobbyist between $100,000 and $180,000 a year to help the company obtain jobs under a state-funded development project and that the lobbyist and a prominent member of the board administering the projects tailored requests for proposal under the program to favor LP Ciminelli. As a result of the scheme, LP Ciminelli was awarded a lucrative $750 million "Riverbend project" in Buffalo. The Supreme Court held that the withholding of this information was not a deprivation of property under Title 18, section 1343 in a decision that will further constrain the federal government's use of traditional mail and wire fraud statutes to prosecute public corruption cases.
The Court's decision, Ciminelli v. United States, et. al., 598 U.S. ____ (2023), was not a surprise. Since the Court's landmark decision in McNally v. United States, 483 U.S. 350 (1987), when the Court overturned a conviction based on "honest services fraud," the Court has demonstrated profound skepticism, even hostility, toward the Court of Appeals' efforts to expand the definition of a deprivation of property to include deprivations of intangible interests. The interest defined by the Second Circuit as the right to control the distribution of assets, which is denied without full disclosure of information necessary to make control decisions, was just the latest example. After McNally, Congress reinstated prosecutions for schemes to deprive victims of their right to honest services, 18 USC § 1346, but as that statute did not include in its definition the right to control, it was of no help to the prosecution.
In fact, by the time the Ciminelli case wound its way to the high court, the government was conceding that if "the right to make informed decisions about the disposition of one's assets, without more, were treated as the sort of 'property' giving rise to wire fraud, it would risk expanding the federal fraud statutes beyond property fraud as defined at common law and as Congress would have understood it." Reduced to arguing that Ciminelli's conviction should be upheld on a traditional mail fraud analysis, which the Supreme Court soundly rejected as an invitation to assume the role of trial court and jury, the government's drubbing by a unanimous court was a foregone conclusion.
Ciminelli is a cautionary tale for any prosecutor or judge who may be tempted to force a mail fraud analysis on a course of political conduct that otherwise feels underhanded. Unless Congress again takes up the challenge of redefining the parameters of an impermissible fraudulent scheme, public corruption cases, short of direct and obvious bribery, will remain difficult for the federal government to win.
Klinedinst PC's white collar attorneys are skilled in the defense of federal and state charges of fraud and corruption, and available to individuals and companies for consultation.
About the Author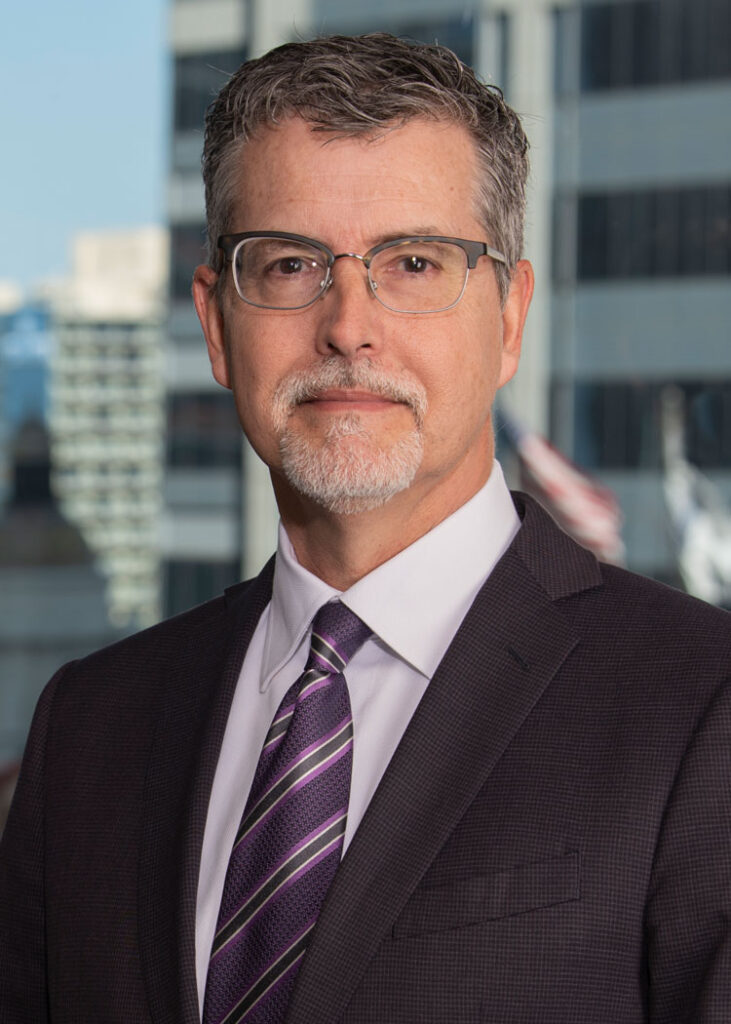 Earll Pott's practice is focused on white-collar criminal defense and related matters, professional licensing litigation, professional liability defense, complex federal and state civil business litigation, and state court criminal proceedings of all kinds, including cases alleging murder, arson, extortion, vehicular manslaughter, fraud, embezzlement and sexual assault. He has substantial experience in matters involving criminal securities fraud, false claims, and political corruption, and has defended professional licenses before the medical, nursing, and psychology boards.
Please Note
This article is intended to be for informational purposes only. This information does not constitute legal advice. The law is constantly changing and the information may not be complete or correct depending on the date of the article and your particular legal problem. The use of information from this article does not create any type of attorney-client relationship.
About Klinedinst
Klinedinst PC is the go-to firm for clients looking for litigation and trial experience, sophisticated transactional advice, and other solution-oriented legal counsel. Providing legal services across the West, our attorneys are dedicated to fostering trusted relationships with each and every client, to help them achieve their individual goals and objectives. Klinedinst lawyers strive to serve as true business partners, always at the ready to address the legal challenges that businesses are confronted with every day. Whether in court, at the board meeting, or otherwise, KPC is the trusted legal advisor to have by your side.