California Supreme Court Clarifies Day of Rest Law, Providing Employers with Guidance on Shift Scheduling
On May 8, 2017, the California Supreme Court answered questions presented by the Ninth Circuit Court of Appeals regarding the state's requirement for a day of rest under Labor Code sections 550 through 558.1. (Mendoza v. Nordstrom, Inc., Case No. S224611)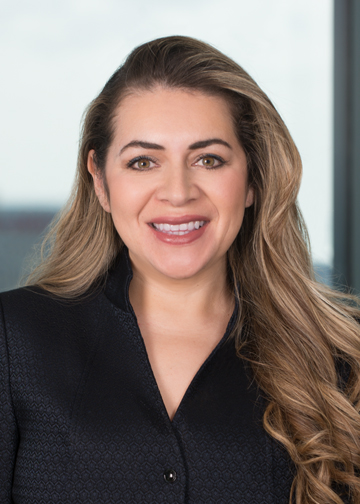 The facts of the case arose out of the scheduling of retail workers at well-known retailer, Nordstrom, Inc. The Complaint, initially filed in state court and then removed to federal court, alleged, in part, that Nordstrom had failed to provide employees with a day of rest as required under California law. California Labor Code section 552 prohibits an employer from "caus[ing]" employees to "work more than six days in seven." However, California Labor Code section 556 states that this rule does not apply "when the total hours of employment do not exceed 30 hours in any week or six hours in any one day thereof."
The sales employees complained that they were asked to work more than six consecutive days without a day of rest, with some but not all of their shifts lasting six hours or less.
The Supreme Court Resolved Three Issues
First, the Supreme Court clarified that a day of rest is guaranteed for each workweek; however, periods of more than six consecutive days of work that stretch across more than one workweek are not per se prohibited. What this means for employers is that they have more flexibility in determining the "workweek" in making scheduling decisions to ensure compliance with the law.
Second, the Supreme Court stated that the exemption to the day of rest that applies to employees working shifts of six hours or fewer applies only to those employees who do not work more than six hours a day of the workweek. Thus, even one day in which an employee works more than six hours triggers the right to a day of rest after six consecutive days of work. On the other hand, employees who work shorter shifts of six or fewer hours per day could be scheduled to work seven consecutive days.
Third, the Supreme Court clarified that an employee that is aware of their entitlement to rest may nonetheless voluntarily work more than 6 consecutive days of work without triggering a day of rest. Employers can consider revising their policies to advise employees of their right to one day of rest per workweek. Second, supervisors should be trained to understand that an employee can decline the seventh day of work offered and that working the seventh day should be voluntary pursuant to company policy.
The California Supreme Court's decision provided some relief to employers that count on a flexible workforce. It is recommended that employers regularly review their employment policies to ensure compliance with updates in California case law and other statutory or regulatory changes.
If you have any questions you may contact Ms. Bermudez of Klinedinst. 619-239-8131 or nbermudez@klinedinstlaw.com.
About Klinedinst
Klinedinst has become the go-to firm for clients across California, across the West, and across the globe. Our litigators, trial attorneys, and transactional lawyers guide clients through every problem, finding solutions at every turn. The firm serves clients from offices in Los Angeles, Sacramento, San Diego, Santa Ana, and Seattle. Whether representing businesses in court, helping negotiate transactions, or handling matters in state, federal, or appellate courts, Klinedinst attorneys help to get the job done.