Klinedinst ethics attorney David Majchrzak presented at an American Bar Association program on April 19, 2021 where he discussed implications of filing of a multitude of lawsuits with questionable bases.
SAN DIEGO, CALIFORNIA– Klinedinst ethics attorney David M. Majchrzak served as a panelist for a special program on election lawsuits and professional misconduct in the political landscape at an American Bar Association event on Monday, April 19, 2021.
The panel answered complicated questions surrounding election lawsuits. The topics included the rules against filing frivolous lawsuits or making false statements to the tribunal, what type of consequences a lawyer may face, how a lawyer practices in a jurisdiction where they do not have a law license, and other topics.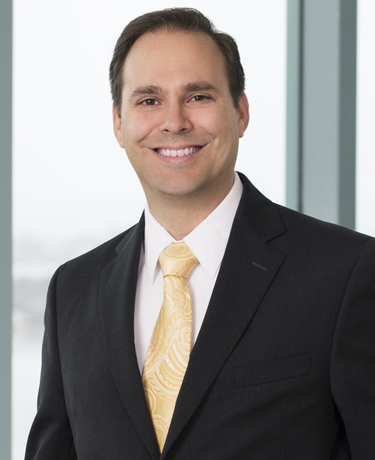 Mr. Majchrzak is a seasoned ethicist, civil litigator, and certified specialist by the State Bar of California in legal malpractice law, is rated AV®-Preeminent™ by Martindale-Hubbell, and has been selected to Super Lawyers. He is a shareholder, who works primarily out of Klinedinst PC's San Diego office, serves as the firm's Deputy General Counsel, and chairs the firm's writing committee and attorney training college. Mr. Majchrzak represents clients in matters involving attorney and law firm risk management, discipline defense, and legal malpractice claims. And he has served as an expert on legal ethics issues.
Mr. Majchrzak was joined by legal ethics consultant Allison L. Wood, and Northwestern Pritzker School of Law professors Mary K. Foster and Wendy J. Muchman.
To learn more about the program please visit: www.americanbar.org/events-cle
About Klinedinst
Klinedinst is the go-to firm for clients looking for litigation, trial experience, transactional representation, and legal counsel. The firm's offices in Los Angeles, Sacramento, San Diego, Irvine, and Seattle service the West Coast. What sets Klinedinst apart is the relationships our attorneys foster with each and every client. Klinedinst lawyers are indispensable strategic partners to business leaders, helping to achieve objectives and create proactive solutions to resolve the many legal challenges that businesses are confronted with every day. Whether vigorously advocating for clients in court, or guiding business transactions and negotiations, Klinedinst is the trusted legal advisor to have by your side.