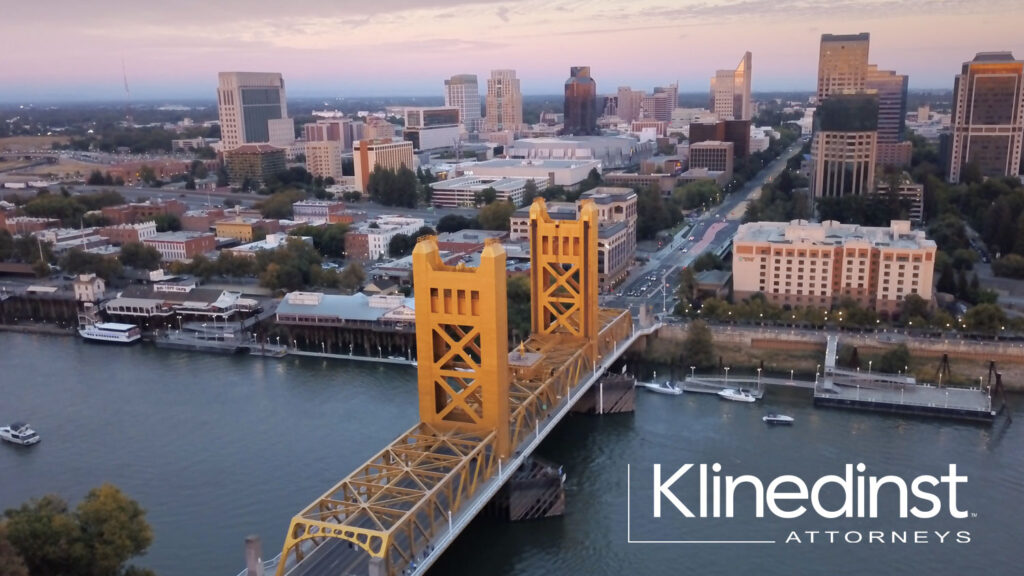 SACRAMENTO, CALIFORNIA – The results are in, and five Klinedinst attorneys in the firm's Sacramento office have been honored in the 2023 edition of Northern California Super Lawyers®. The publication recognized Natalie P. Vance, Michael W. Carruth, and Ian A. Rambarran, with Jonathan C. Cahill and Raja Hafed named as Rising Stars.
Every year, the editors at Super Lawyers publish their selections for outstanding lawyers in major markets across the nation. Each publication cycle begins with a survey among licensed lawyers in good stranding, asking for survey recipients to nominate attorneys they believe demonstrate excellence in the legal profession. Once the results are collected, the lawyers that received nominations are then vetted by researchers and a review committee. The final list is then published, with fewer than 5% of attorneys in California ever being featured in the publication.
Ms. Vance is the Co-Managing Shareholder of Sacramento, and serves as Chief Diversity Officer of Klinedinst PC. She has been recognized in Super Lawyers for over a decade in Professional Liability: Defense. In addition to her work in defending professionals, she also represents clients in employment and business disputes. She is well-respected in the community, and is a Certified Specialist in Legal Malpractice by the State Bar of California Board of Legal Specialization. 2023 marks the fifteenth consecutive year she has been featured in Northern California Super Lawyers.
2023 marks the third year Mr. Rambarran has been recognized in Super Lawyers for his work representing clients in banking. Previously, he was named a Rising Star by the publication for seven consecutive years. A shareholder in the Sacramento office, he counsels clients on business, financial services, employment, intellectual property, real estate, transportation, and construction issues. Much of his practice is focused on representing lenders and financial institutions in disputes throughout California.

Mr. Carruth is Shareholder in the Sacramento office, and was originally recognized in Super Lawyers as a Rising Star in 2016. 2023 marks the second consecutive year that Northern California Super Lawyers has recognized him for his work in Civil Litigation. His practice includes an emphasis on complex business and commercial disputes, mainly representing clients in the financial services and lending industry. His practice also emphasizes the defense of traumatic brain injury and other significant injury actions.

Mr. Cahill is in Klinedinst's Sacramento office, and has been named a Rising Star in Super Lawyers. Mr. Cahill was promoted to Senior Counsel earlier in 2023 for his work in business litigation. His practice focuses primarily on complex lender liability, bankruptcy issues, and mortgage banking cases. He also has experience defending against lender liability litigation including alleged violations of FCRA, FDCPA, RFDCPA, RESPA, TILA, UCL, and HBOR. This is the second year Mr. Cahill has been featured in Northern California Super Lawyers.
Ms. Hafed is in Klinedinst's Sacramento office, and has been named a Rising Star in Super Lawyers for the first time in 2023. She has built a practice focusing primarily on business, professional liability, and general liability. Ms. Hafed also has experience dealing with complex litigation, including catastrophic injury, personal injury, products liability, premises liability, nuisance, and assault and battery.
Klinedinst congratulates Ms. Vance, Mr. Rambarran, Mr. Carruth, Mr. Cahill, and Ms. Hafed for being honored by their peers in Super Lawyers. For more information, please visit:
klinedinstlaw.com/super-lawyers
About Klinedinst
Klinedinst PC is the go-to firm for clients looking for litigation and trial experience, sophisticated transactional advice, and other solution-oriented legal counsel. Providing legal services across the West, our attorneys are dedicated to fostering trusted relationships with each and every client, to help them achieve their individual goals and objectives. Klinedinst lawyers strive to serve as true business partners, always at the ready to address the legal challenges that businesses are confronted with every day. Whether in court, at the board meeting, or otherwise, KPC is the trusted legal advisor to have by your side.