SAN DIEGO, CALIFORNIA – The Daily Transcript has named Heather L. Rosing to its list of Influential Women in San Diego. Ms. Rosing was one of 35 distinguished women on this year's 2020 list, recognized for having a major impact on their companies, their industries, and their communities. The honorees came from a wide range of fields, including real estate, construction, law, financial services, government, and nonprofits.
Ms. Rosing serves as Chief Financial Officer of Klinedinst and is the Chairperson of the Professional Liability Department. She previously served as the inaugural president of California Lawyers Association (CLA) where she aided in the development and implementation of high-quality resources for the professional advancement of attorneys. After her tenure as CLA President concluded, she went on to launch the California Lawyers Foundation, an entity within the CLA that is dedicated to promoting civics education, diversity, and access to justice across California. Ms. Rosing previously served as President of ChangeLawyers (the former California Bar Foundation), which works to improve access to justice for the underserved and under-represented in California.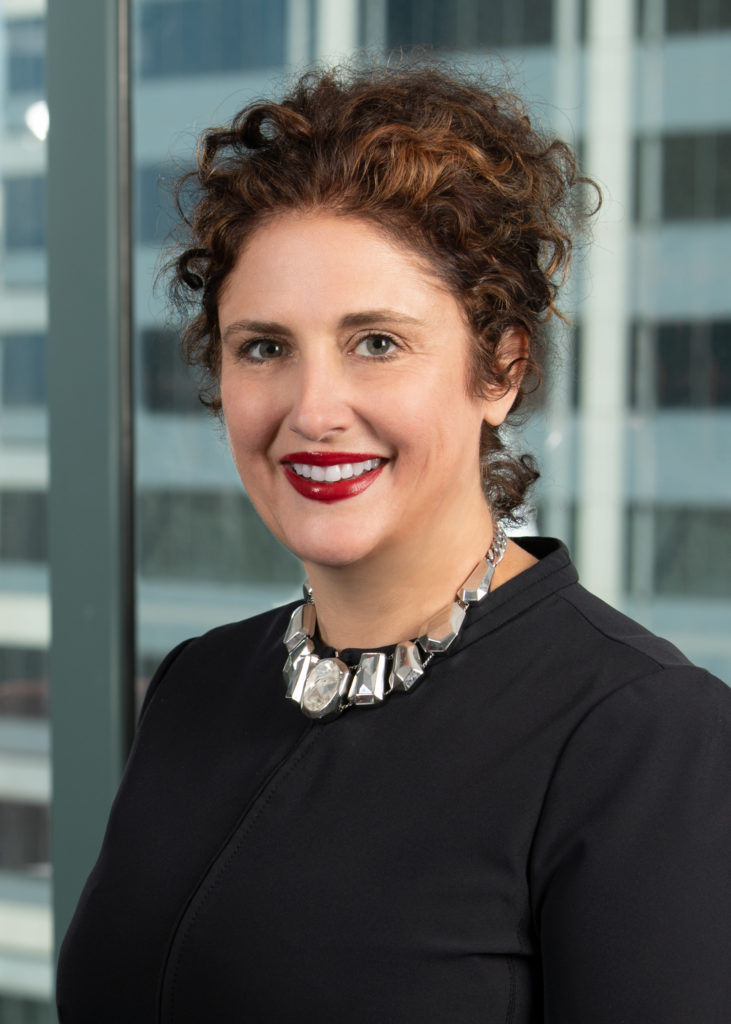 The Daily Transcript singled our Ms. Rosing for her work in shaping the legal profession. She recently played a major role as a member of the committee charged with re-writing the State Bar of California's Rules of Professional Conduct. The Rules of Professional Conduct govern the actions of all California-licensed attorneys, and this revision was the first overhaul of the rules that had taken place in nearly three decades.
Ms. Rosing has boosted diversity in the legal landscape by aiding the founding of a diversity fellowship program and providing free legal help to active duty military while she was president of the SDCBA. Additionally, Ms. Rosing and the Klinedinst firm were honored by the Earl B. Gilliam Bar Foundation with the Corporate Commitment to Diversity Award for their continuing initiatives and programming to help increase diversity both in the legal and business communities. In Ms. Rosing's time as President of ChangeLawyers, she instituted change and through the empowerment of the next generation of lawyers, judges, and activists through mentorship, sponsorship, education, and other professional advancement opportunities.
Last year, Ms. Rosing was honored as one of the "Top 100 Lawyers In California" by The Daily Journal. Ms. Rosing was also recognized by the San Diego Law Library Justice Foundation with the 2019 Witkin Award for Excellence in Public Service, recognizing legal professionals who have a significant impact on their community through philanthropic, volunteer, pro-bono or advocacy efforts.
"Heather has been actively involved in some of the biggest changes to the California legal profession in decades," said John Klinedinst, Chief Executive Officer and Founder of Klinedinst PC. "Heather's commitment to her community, her firm, her colleagues and the justice system has moved the needle on critical matters in our profession."
Klinedinst congratulates Ms. Rosing on this distinction. To read the full feature on Ms. Rosing and the other influential women, visit: sdtranscript.com/common/SDTSupplementList.cfm?sourceid=1335&pubdate=02/26/2020 (Subscription required)
And to learn more about Ms. Rosing, please visit:
About Klinedinst
Klinedinst is the go-to firm for clients looking for litigation, trial experience, transactional representation, and legal counsel. The firm's offices in Irvine, Los Angeles, Sacramento, San Diego, and Seattle service the entire West Coast. What sets Klinedinst apart is the relationship our attorneys foster with each and every client. Klinedinst lawyers are indispensable strategic partners to business leaders, helping to achieve business objectives and create proactive solutions to resolve the many legal challenges that businesses are confronted with every day. Whether vigorously advocating for business clients in court, or guiding business transactions and negotiations, Klinedinst is the trusted legal advisor to have by your side.