SAN DIEGO, CALIFORNIA – Klinedinst Shareholders Heather Rosing and Gregory Garbacz have both been honored in The Best Lawyers in America® 2020.
Ms. Rosing earned the recognition in the categories of Ethics and Professional Responsibility Law, Legal Malpractice Law, and Professional Malpractice Law, while Mr. Garbacz earned his recognition in Employment Law Management.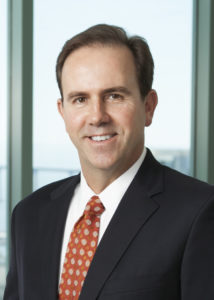 Since it was first published in 1983, Best Lawyers® has become recognized as one of the definitive guides to legal excellence in 146 practice areas. For the 2020 Edition of The Best Lawyers in America©, 8.3 million votes were analyzed, which resulted in the inclusion of more than 62,000 leading lawyers, or approximately 5 percent of lawyers in private practice in the United States.
"These two individuals are incredible advocates for their clients, and have rightfully earned the respect of their peers," said John Klinedinst, Chief Executive Officer and Shareholder of Klinedinst PC. "We are very proud of both Heather and Greg for their inclusion in this highly-respected legal guide."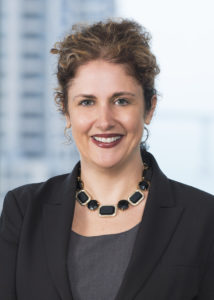 Ms. Rosing serves as Chief Financial Officer of Klinedinst, and is the Chairperson of the Professional Liability Department. She currently serves as the very first president of California Lawyers Association. She has developed a nationwide reputation for her experience and skill in litigating complex malpractice and fraud cases, and in advising in the areas of ethics and risk management.
Mr. Garbacz currently serves on Klinedinst's Executive Committee as the firm's Chief Strategy Officer. A skilled litigator, Garbacz provides unique business solutions, strategic advice and counseling to businesses and has significant experience in the courtroom. He dedicates his practice to employment matters, business/class actions, professional liability/securities, and real estate/housing discrimination litigation. Mr. Garbacz is a member of the American Board of Trial Advocates (ABOTA).
Ms. Rosing has been included on the list since 2011, while this marks the second year Mr. Garbacz has been included for his work in employment law.
Klinedinst congratulates Ms. Rosing and Mr. Garbacz, as well as all of the recipients of this recognition. To learn more about the Best Lawyers and its methodology, please visit:
About Klinedinst
Klinedinst is the go-to firm for clients looking for litigation, trial experience, transactional representation, and legal counsel. The firm's offices in Los Angeles, Sacramento, San Diego, Santa Ana, and Seattle service the entire West Coast. What sets Klinedinst apart is the relationship our attorneys foster with each and every client. Klinedinst lawyers are indispensable strategic partners to business leaders, helping to achieve business objectives and create proactive solutions to resolve the many legal challenges that businesses are confronted with every day. Whether vigorously advocating for business clients in court, or guiding business transactions and negotiations, Klinedinst is the trusted legal advisor to have by your side.