Sidra Zaheer has joined Klinedinst's eDiscovery team as eDiscovery Counsel. Ms. Zaheer focuses her practice on complex electronic discovery, and is dedicated in leveraging legal technology to best serve clients. 
SAN DIEGO, CALIFORNIA – Klinedinst is pleased to announce the addition of Sidra Zaheer, LL.M. as eDiscovery Counsel. Ms. Zaheer's practice focuses on complex electronic discovery issues including, consulting on ESI protocols, drafting Rule 26(f) discovery plans, negotiating search terms and the use and parameters for predictive coding.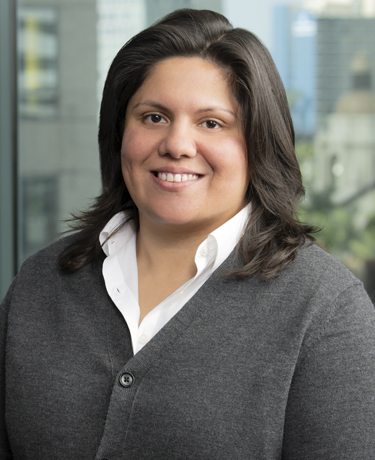 Prior to joining Klinedinst, Ms. Zaheer worked with multiple AmLaw 100 firms to resolve discovery disputes arising in large class-action suits and several DOJ, SEC, FTC, FDA and EPA investigations. She also has extensive experience implementing plans to optimize discovery workflows, developing quality control protocols and managing teams of up to 100 contracts attorneys in the U.S., India and the Philippines.
"We are proud to welcome Sidra to the San Diego team," said CEO and Shareholder John D. Klinedinst. "Her wealth of knowledge in the ever-evolving world of eDiscovery will be an invaluable asset as the firm continues to expand."
Ms. Zaheer is admitted to practice in California and New York. She is an active and involved member of Women in eDiscovery (WIE), the International Legal Technology Association (ILTA) and the San Diego County Bar Association (SDCBA).
Klinedinst PC is excited to welcome Ms. Zaheer to our San Diego legal team. For more, please visit:
klinedinstlaw.com/profiles/attorney/sidra-zaheer
About Klinedinst
Klinedinst is the go-to firm for clients looking for litigation, trial experience, transactional representation, and legal counsel.  The firm's offices in Los Angeles, Sacramento, San Diego, Santa Ana, and Seattle service the entire West Coast. What sets Klinedinst apart is the relationship our attorneys foster with each and every client. Klinedinst lawyers are indispensable strategic partners to business leaders, helping to achieve business objectives and create proactive solutions to resolve the many legal challenges that businesses are confronted with every day.  Whether vigorously advocating for business clients in court, or guiding business transactions and negotiations, Klinedinst is the trusted legal advisor to have by your side.