SAN DIEGO, CALIFORNIA – Klinedinst is pleased to announce Shareholder and Deputy General Counsel David M. Majchrzak has been chosen to serve as a Director of the Association of Professional Responsibility Lawyers (APRL). This esteemed organization of professional ethicists seeks to improve the practice of law through the development and promotion of adherence to sound rules and regulation of the legal profession.
APRL is a national group comprised of lawyers, law professors, and judges holding an interest in lawyers' professional responsibility, legal ethics, and legal malpractice. APRL encourages the study, development, and implementation of sound ethical standards in addition to providing cutting edge analysis in the area of professional responsibility.
"I am extremely honored to have joined the Board of Directors," said Mr. Majchrzak. "In this role, I support the association's continued efforts in initiating positive changes in laws and regulations regarding professional responsibility, supporting the individual and collective efforts of APRL members to represent lawyers regarding ethics and professional responsibility, and encouraging the study, development, and implementation of sound ethical standards."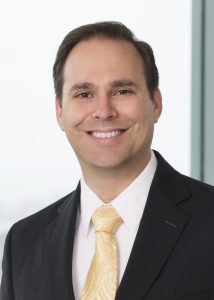 Mr. Majchrzak is active and widely visible within the legal ethics community. Mr. Majchrzak currently serves as the co-chair of the California Lawyers Association's first Ethics Committee and the immediate past chair of the San Diego County Bar Association's Legal Ethics Committee. He also serves as the chair of the Integration and Engagement Committee and a member of the Future of Lawyering Committee of the Association of Professional Responsibility Lawyers and is a liaison to the ABA Standing Committee on Ethics and Professional Responsibility,
"On behalf of Klinedinst, we congratulate Dave on his election to APRL's Board of Directors," said Heather L. Rosing, Klinedinst Shareholder and Chairperson of the Professional Liability Department. "Dave is a natural leader and has earned this position, and I know that he will work hard to promote the mission of ARPL and advance ethical standards within the legal community."
Klinedinst PC congratulates Mr. Majchrzak in his new role as a Director of APRL. To learn more about APRL and their leadership, visit: https://aprl.net/aprl-board-officers/
About Klinedinst
Klinedinst has become the go-to firm for clients across California, across the West, and across the globe. Our litigators, trial attorneys, and transactional lawyers guide clients through every problem, finding solutions at every turn. The firm serves clients from offices in Irvine, Los Angeles, Sacramento, San Diego, and Seattle. Whether representing businesses in court, helping negotiate transactions, or handling matters in state, federal, or appellate courts, Klinedinst attorneys help to get the job done.