Serial fabulist and likely short-term member of Congress, George Santos, was recently charged in a 13-count indictment in the Eastern District of New York to great media fanfare. Most of the charges stemmed from Santos' constant inability to tell the truth and the alleged bilking of constituents and contributors for money that he then used to buy designer clothes and pay credit card bills. Midway through the indictment, however, prosecutors revealed some surprise allegations concerning Santos' alleged scheme to fraudulently obtain enhanced unemployment benefits during the early days of the COVID-19 pandemic. That conduct was enough for the federal government to charge Santos with theft of public funds and additional counts of wire fraud. The charges are only the latest in the government's concerted effort to bring more prosecutions alleging theft of COVID-19 funds in the coming year.
The relief programs, which were first approved in March 2020, lead to a rush of claims and applications to the federal government requesting Paycheck Protection Program (PPP) funds, Economic Injury Disaster Loans (EIDL), and enhanced Unemployment Insurance (UI) payments. Later legislation and administration proposals allowed companies and individuals to collect Medicare and insurance reimbursements for at-home COVID-19 tests, personal protective equipment, and other treatments.
Since April 2020, federal prosecutors have charged more than 192 defendants in PPP or EIDL fraud cases. They have seized or frozen over $76 million in assets in conjunction with these prosecutions, which have occurred across the nation and are active in half the states. In the same time frame, the California Attorney General and local District Attorneys have opened over 1,800 investigations into COVID-19 assistance fraud leading to 641 arrests and 311 convictions.
Three years after the first funds were provided, federal and state governments remain deeply committed to investigating possible fraud by individuals and businesses that received pandemic related funds. The government is actively scrutinizing whether applicants legitimately qualified for the relief, correctly and truthfully filled out applications, and then used the funds as they said they would. In April 2023, the federal government announced the indictment of 18 individuals across the country who were allegedly involved in healthcare fraud arising out of federally funded pandemic programs. There is no indication that the government will stop any time soon either.
In Santos' case, the federal government has accused him of collecting enhanced unemployment assistance while receiving a $120,000 salary for working at a venture capital fund. In other instances, as indicated in recent press releases by the Department of Justice, the government is looking at whether organizations that received COVID-19 relief assistance qualified to receive that assistance. A review of filings and press releases also shows that the government has taken a particular interest in non-profit agencies, golf and recreation clubs, and other organizations that, according to the government, exist in the gray area between qualified and disqualified entities The government is also investigating organizations that received both PPP and EIDL funding and whether those EIDL funds were used for the same purposes as PPP funds.
The breadth of federal criminal statutes, such as wire fraud (18 USC § 1343), false statements (18 USC §§ 1001 and 1014), false claims (18 USC § 3729), and theft of public funds (18 USC § 641), provide the government with immense leverage in investigating and charging individuals and organizations that may have unwittingly not complied with the repeatedly revised and inconsistently applied rules and regulations of the programs.
Guiding individuals and organizations through these stressful and potentially devastating investigations requires experienced criminal defense counsel. Klinedinst criminal defense attorneys have the experience and tactical know-how required to navigate these dangerous waters.
About the Author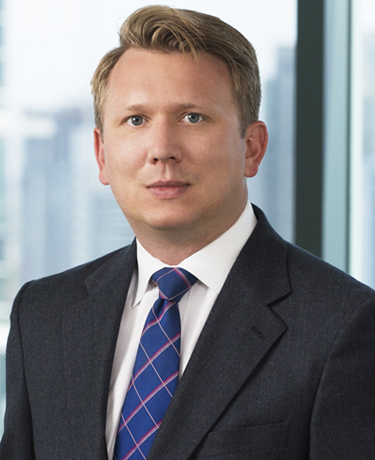 Harold C. Trimmer represents professionals and businesses in civil, criminal, and administrative proceedings. On the civil side, he has defended law firms, lawyers, real estate professionals, and accountants in civil malpractice actions. He has also represented businesses and individuals in a variety of other disputes, including embezzlement investigations and litigation, theft of intellectual property, contract disputes, fraud matters, and other business disputes. He has also authored and argued appeals before the California Court of Appeal and the Ninth Circuit.
Please Note
This article is intended to be for informational purposes only. This information does not constitute legal advice. The law is constantly changing and the information may not be complete or correct depending on the date of the article and your particular legal problem. The use of information from this article does not create any type of attorney-client relationship.
About Klinedinst
Klinedinst PC is the go-to firm for clients looking for litigation and trial experience, sophisticated transactional advice, and other solution-oriented legal counsel. Providing legal services across the West, our attorneys are dedicated to fostering trusted relationships with each and every client, to help them achieve their individual goals and objectives. Klinedinst lawyers strive to serve as true business partners, always at the ready to address the legal challenges that businesses are confronted with every day. Whether in court, at the board meeting, or otherwise, KPC is the trusted legal advisor to have by your side.