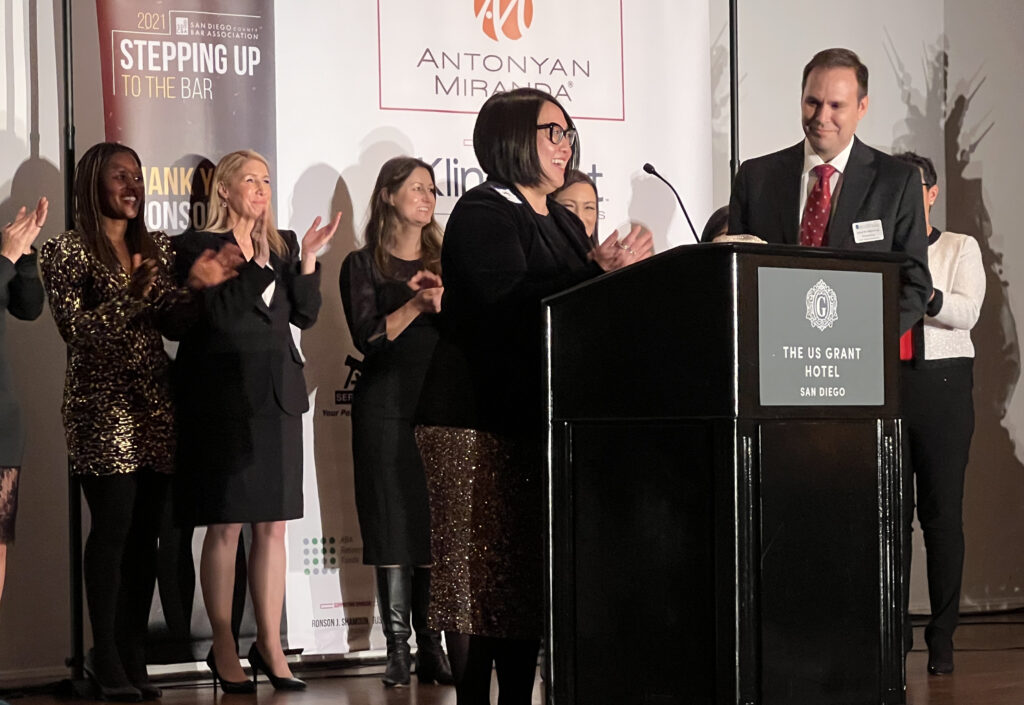 SAN DIEGO, CALIFORNIA – The San Diego Business Journal has recognized Klinedinst's David M. Majchrak as one of its Top 50 Nonprofit Board Leaders of Influence for 2023.
A Shareholder at Klinedinst PC, Mr. Majchrzak regularly guides clients on achieving their professional goals ethically and within the Rules of Professional Conduct. He also provides risk management guidance to both law firms and individual lawyers and a range of matters, from disciplinary matters to legal malpractice claims. Within the firm, Mr. Majchrzak serves as Deputy General Counsel.
"We are so proud of Dave for all of his contributions to the legal community and community at large," said Heather L. Rosing, CEO and President of Klinedinst PC. "His selfless and humble volunteerism is widely recognized and admired."
In recognizing Mr. Majchrak, the San Diego Business Journal highlighted his extensive service and contributions, particularly in the legal field. While he served as President of the San Diego County Bar Association, the Journal noted how he "steered the organization through purchase of a new home for the bar and establishment of a new DEI division." The selection committee also noted how he helped the Association of Professional Responsibility Lawyers write the organization's first policy manual, and his continuing service to the American Bar Association and California Lawyers Association.
Klinedinst congratulates Mr. Majchrzak on being honored as 2023 Top 50 Nonprofit Board Leaders of Influence. Read the full special report by clicking here. And to learn more about Mr. Majchrzak, please visit:
https://klinedinstlaw.com/profiles/attorney/david-majchrzak
About Klinedinst
Klinedinst PC is the go-to firm for clients looking for litigation and trial experience, sophisticated transactional advice, and other solution-oriented legal counsel. Providing legal services across the West, our attorneys are dedicated to fostering trusted relationships with each and every client, to help them achieve their individual goals and objectives. Klinedinst lawyers strive to serve as true business partners, always at the ready to address the legal challenges that businesses are confronted with every day. Whether in court, at the board meeting, or otherwise, KPC is the trusted legal advisor to have by your side.